One of these years I hope to spend more than a weekend in South America. So far, I've been lucky enough to enjoy weekends in Argentina, Chile, Colombia and most recently, Brazil, and all as a part of the U.S National Team. While this recent trip wasn't quite long enough to learn more than a single word in Portuguese ("obrigado" means "thank you") we spent a fair amount of time experiencing the day-to-day chaos of navigating around Rio's highways (because traffic doesn't move there) and driving through Rio's suburbs (where it isn't much better).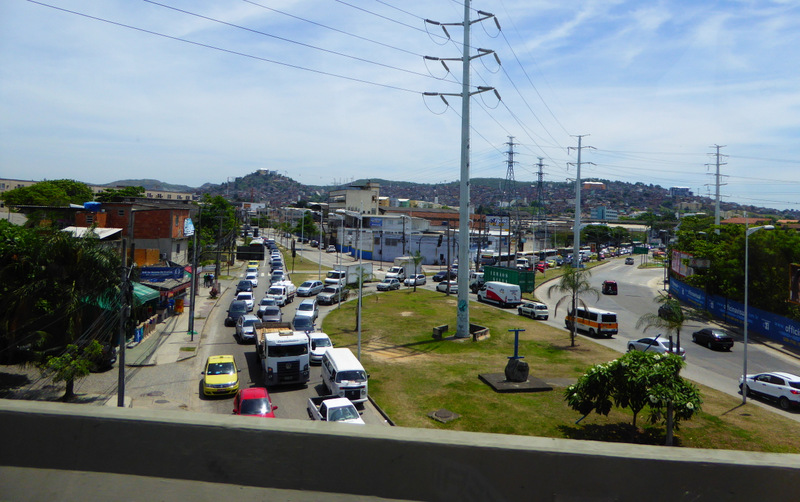 The group that comprised #TeamUSA in Brazil was a pretty small contingent. We made the trip to race the Olympic Test Event which was called Aquece Rio. It's an opportunity for the Olympic designers to test out their course and compile feedback from racers and team staff. For riders, it's also an opportunity to experience the travel, food, venue and climate of Brazil. It was pretty exciting to receive the invite to attend. While this event has no bearing in the actual selection process for the Olympic Games next year, attending this race with Lea Davison, Georgia Gould, and Erin Huck means I'm in the running for one of the two spots. It's exciting to think about but I'm also trying to keep things in perspective. My approach each year is to try to improve from the year before and, over time, these marginal gains add up. That shouldn't change and next year can be a success whether there's an Olympic Games on my schedule or not.
Here are some pictures from our first afternoon in Rio de Janeiro.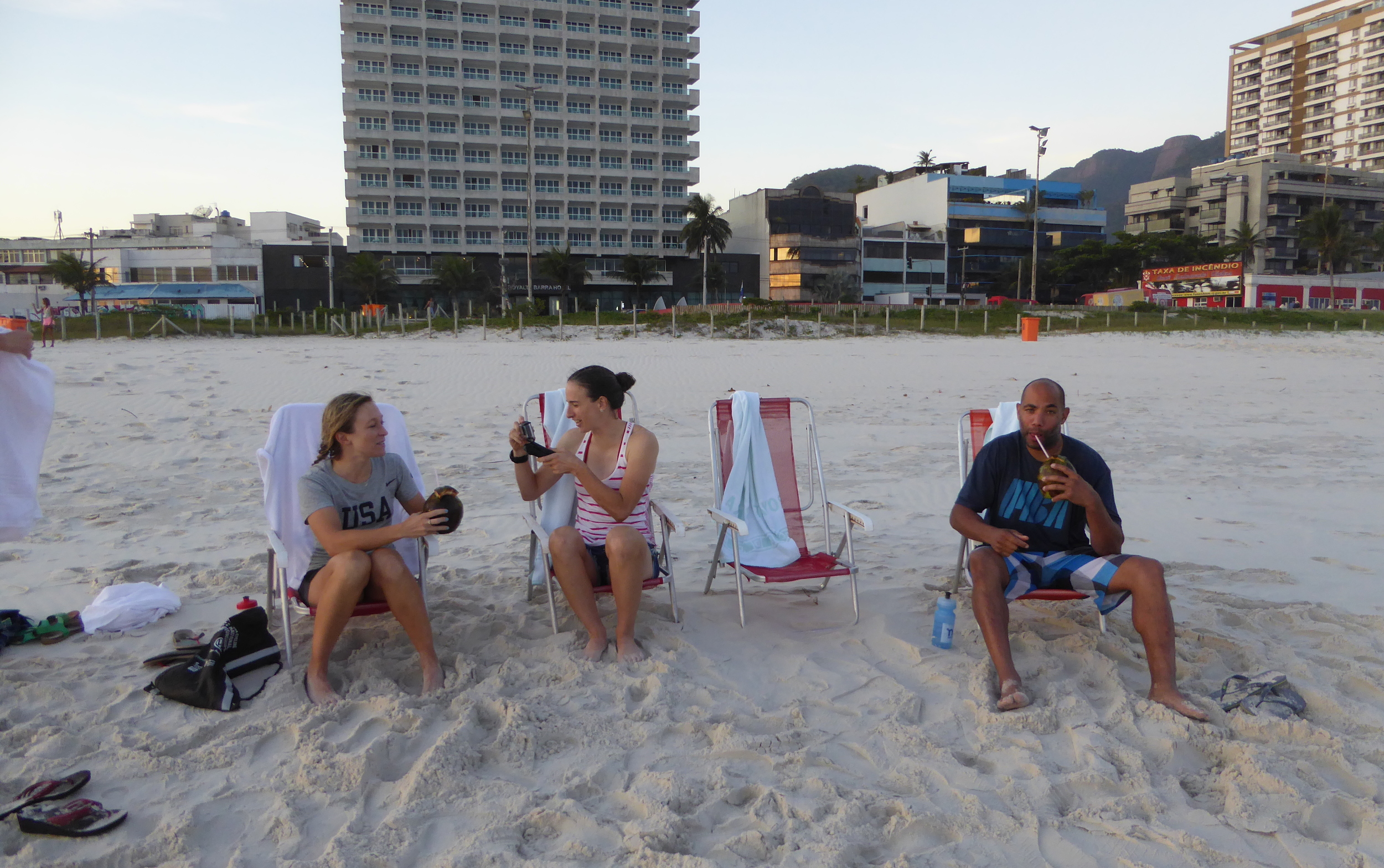 And here's a look at a few sections of the course I photographed during the men's race. The 95 degree weather and 90% humidity kept me from walking the entire course, so I missed a few key sections.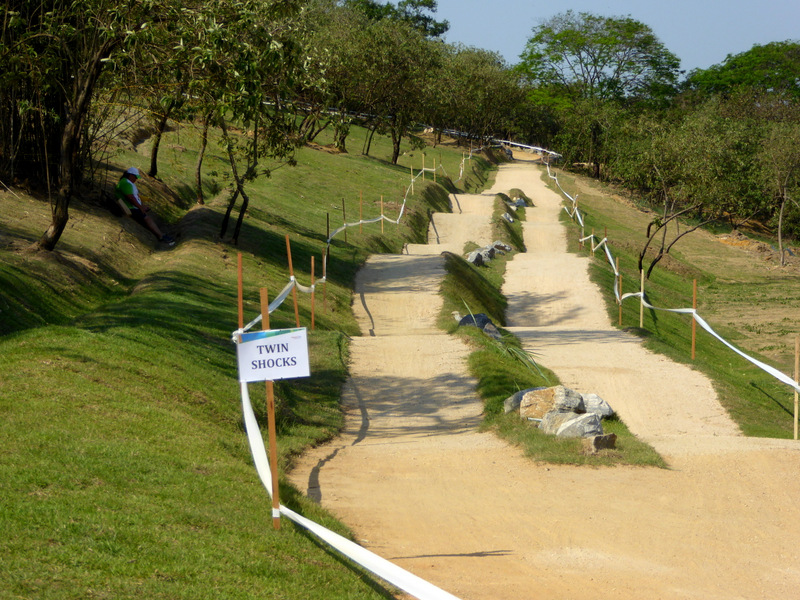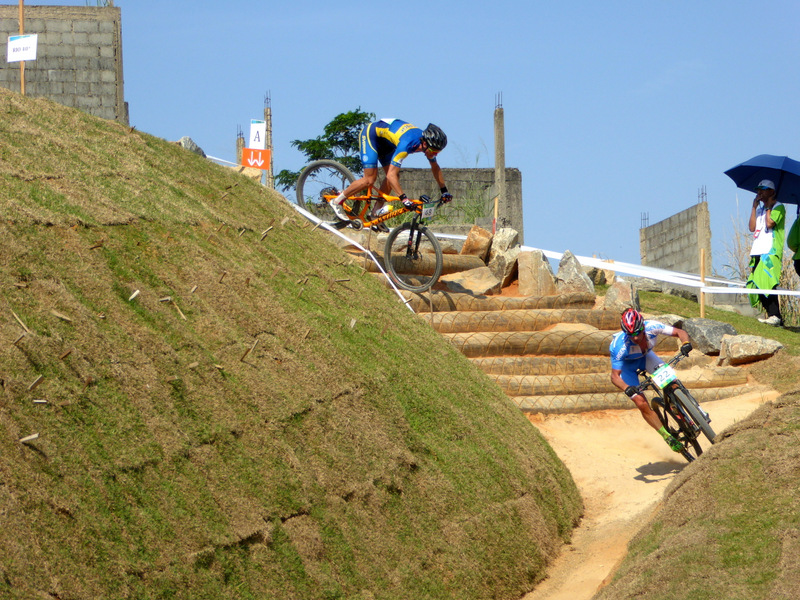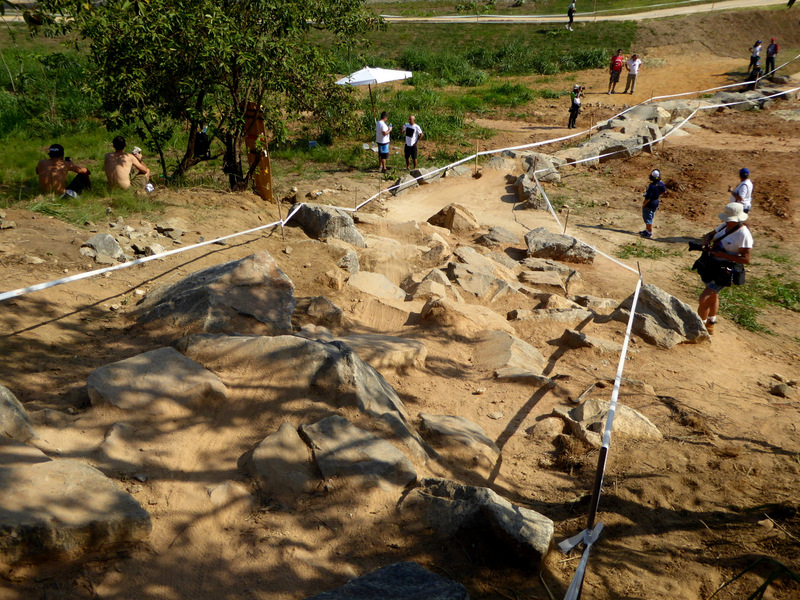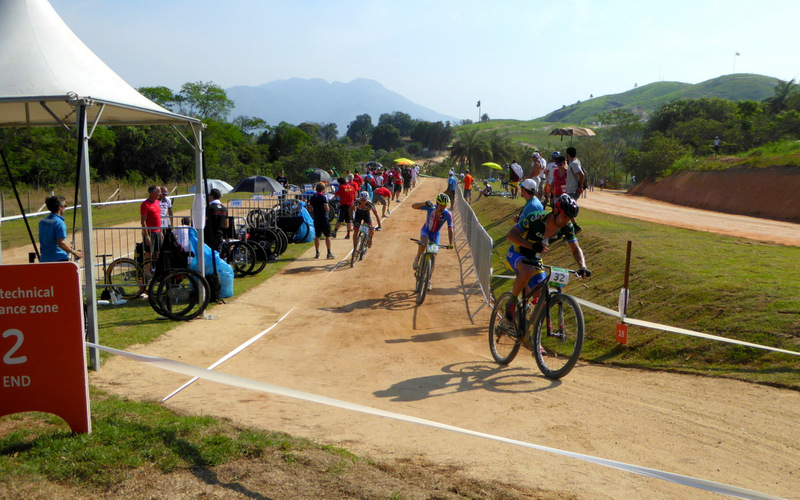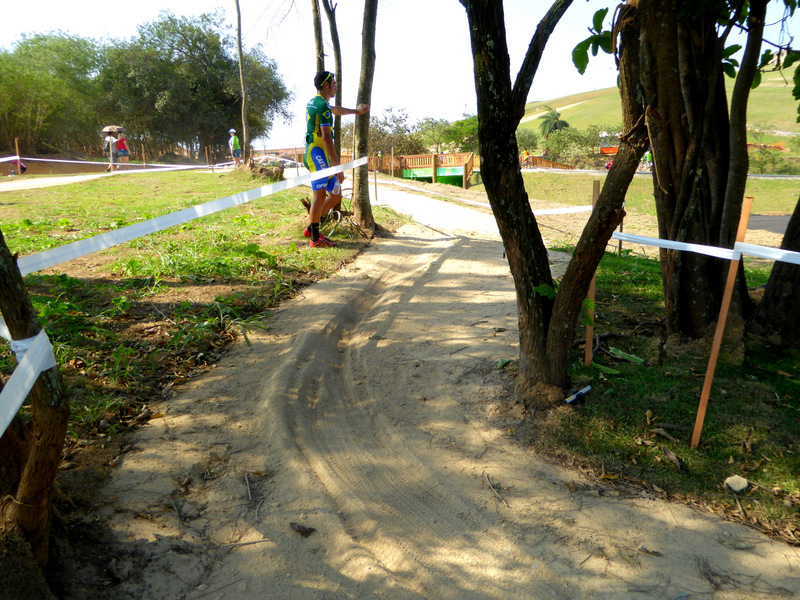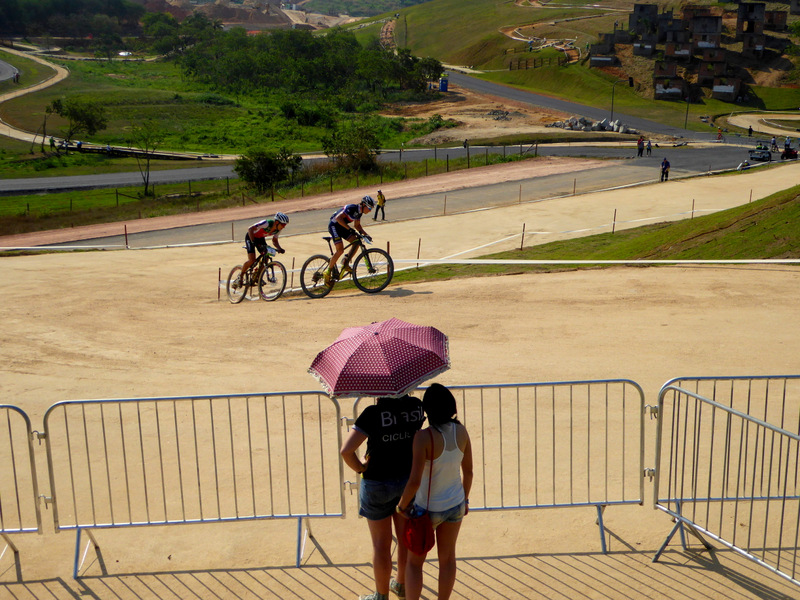 Th rock drop below is one of those key sections. It caused me a bit of grief during training as I hit the deck hard on the first day of training. Luckily I only came away with some bruised shins and a cheese-gratered knee and elbow. I went back and dialed in the section with Shaums March the following day but still lacked the confidence to ride it every lap during the race itself. In fact, I only rode it on the final (of five) laps. The landing was small which made it more technical than some other drops we've encountered on the World Cup circuit.
These small gap jumps were incredibly fun and I got a little better at them through each lap of our race. Here's a video that Shaums took of me during training. It's likely I wouldn't have even tried these at the start of the year. Do you notice the creativity of the course designer form this video? Now I wonder what Brazilian bears look like?
The race itself was brutally hard. I finished in 19th of 32 starters (a handful of which didn't finish) and generally performed pretty poorly. But, I succeeded in identifying a handful of areas I need to improve, collecting data (I raced with my SRM power meter), dialing in lines (which will probably be altered) and getting a feel for an entirely man-made course.
While everyone was dealing with the same weather conditions, I couldn't quite push myself to the limit in the 95 degree heat and extreme humidity. Honestly, the best preparation I had for that effort in the lead-up to the race were a couple sessions of hot-yoga. It was like racing in a sauna.
Overall, the weekend was a great experience and useful for next year. I owe a huge 'obrigado' to our team staff--Marc, Ken, Glen, Tom and Bernard--and to my teammates for a great time.
Thanks for checking in!
Chloe